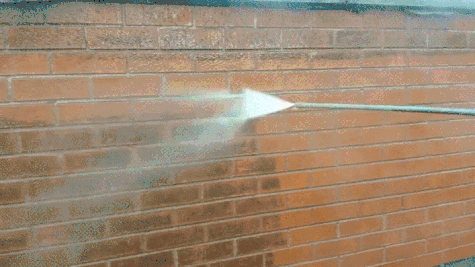 Ceiling and wall washing should be part of the cleaning maintenance of your home or office. One of the major reasons being that a clean wall/ceiling sometimes are just marks of a clean home. There is also a need to clean a wall before painting it so that the primer and paint can adhere properly. Whether you are preparing to paint or just looking for
professional cleaning service in Nigeria
to
clean up your floor
, wall and ceiling, Cleaneat Integrated Services can help.
Ceilings and walls are exposed to dirt and dust, pet dander, cooking oils and grease, cigarette smoke, and other contaminants. Your air conditioning system can distribute these contaminants throughout your house. If your walls are looking less than perfect, don't call the painter for a fresh coat of paint. Instead, call Cleaneat and ask about our wall washing services. We'll thoroughly clean your walls, top to bottom, eliminating those imperfections that leave your walls looking worn and dirty.
Once our work begins, we can erase cobwebs, wipe away dirt and grime, and eliminate dust that accumulates on your walls. We come with all the tools we need to complete this service.
Combine Ceiling/Wall Cleaning with: