ROACH CONTROL SERVICE IN NIGERIA
Cleaneat Integrated Services in Ikeja, is the leading
cockroach control service provider in Lagos,
Nigeria. We provide effective and lasting
roach treatment solutions
in residential and business premises. Our highly trained pest control field officers provide a quick and reliable service to eliminate cockroach infestation. Cockroach infestation poses a health hazard for they are known to roam in dirty places and can easily spread diseases such as salmonella, dysentery and gastro-enteritis. Call us today for a quick response to stop their multiplication and spread. Cleaneat uses Eco-friendly
cockroach control Products
providing you the effective and long lasting solutions. That is why we have always received positive feedback from our customers. We aim to make the surroundings 100% free from roaches so that you can peacefully live in your homes without bearing any costly damages.
Cockroach control in Lagos
. areas including Ikeja, Lekki, Ajah, Ikoyi, Surulere. We are also present in other major cities like Port Harcourt, Onitsha and Abuja
---
Cleaneat Integrated Services through our
professional Pest control Services in Nigeria
has implemented methods of treating and preventing pests from your premises like:-
• Baiting, Contact, sprays , smokes, fumigation and gel application
• Proper waste disposal
• Sealing of potential habourages with contents
• Sticky board and trapping
• We use the knowledge of infestation to help control
• Proper house keeping
The main species of cockroaches are;
Common or oriented cockroaches-Malta Orientals
German cockroach- Blattella Gemanical
American Cockroaches- Periplanete Americana
Brown handed cockroache- Supella longi pulpa
Cockroaches have higher breeding potential because
The oothecae contain more eggs
Hatching and development periods are shorter
Protection of eggs in afforded by the  female
Preserve like, food poisoning, amoebic dysentery, gastro
Human and dog hook worm, tape worms are associated with cockroaches
• It typically takes 2 to 3 days for roach control treatment to be effective.

• In case of Glue trap regular check-ups should be done as it may lose its effectiveness due to cold weather, dust, pet's fur.

• The irritating sound produced by electronic roach repellent is harmless to humans and most pets.

• Proper sanitation technique should be followed for the treatment to be effective.

• Roaches contaminate your food causing serious and deadly diseases – salmonella, dysentery and gastro-enteritis.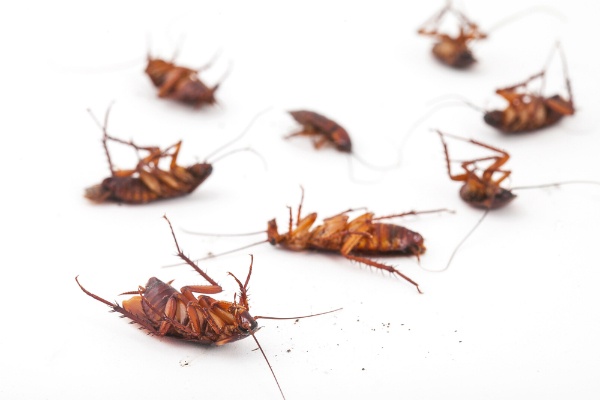 ---