DOMESTIC PEST CONTROL SERVICE IN LAGOS, NIGERIA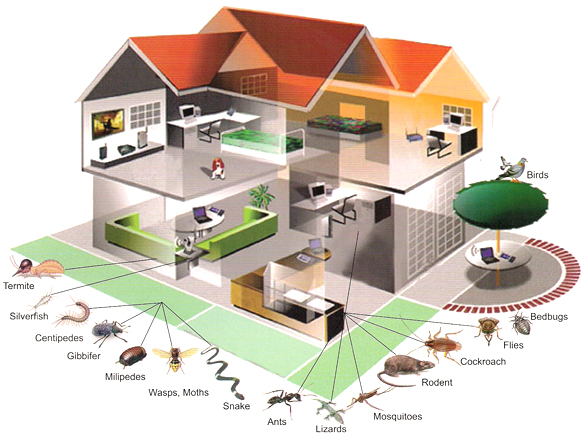 Pests in our home can be destructive, costly, annoying but most importantly, they can spread diseases and cause serious health risks. This is where Domestic and Residential pest control comes in. This can be integrated into our domestic cleaning services as a package.
Cleaneat Fumigation & Pest Control Services offer fast, effective pet and family safe solutions to help guard your home against pests 365 days a year. We are a professional pest control company in Nigeria. We offer treatments or tailor made pest prevention programmes. We have professional and capable team for identifying the rats nesting in home, office, factory even in warehouse areas and treat the problem to prevent the future.
Whether you have a small 1 bed flat or a wealthy sized mansion, we can design a pest control programme or offer a treatment plan that best suits you. With Cleaneat Fumigation & Services you will have peace of mind knowing that your home is protected against all pest and at any time day or night we have the arrangements of technicians ready to respond to any issues or concerns that may arise at no extra cost.
We also offer a 10% discount on your treatment or programme as part of our recommend a friend reward programme. All you have to do is call Cleaneat Fumigation & Pest Control Services today and we will do the rest.
If you have a business or a commercial environment and need pest control. Ask about our Commercial Pest Control Services.