Sanitary Wares & Fitting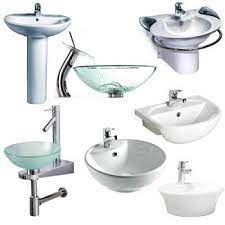 Looking for where to buy sanitary wares in Lagos state or any part of Nigeria? Cleaneat.NG is your online shop for high-quality sanitary fittings and appliances for your bathroom, kitchen and toilet. We sell to Individuals who are looking forward to renovating bathrooms, toilet or kitchen with durable bathroom fittings and accessories.
The issue of cleanliness has become a major concern since the spread of Covid-19, especially at the commercial centers, business houses, public buildings and places, and also at home. Commercial houses and public places are where different kinds of people gather at one place and come in contact with one another. People's body is the resting place of germs and bacteria, if not corona virus at all. Therefore, cleanliness and hygiene, especially in the bathrooms, are directly linked to one's overall health and wellness.
Shop for Sanitary Wares & Fitting in Nigeria
Related Product Categories