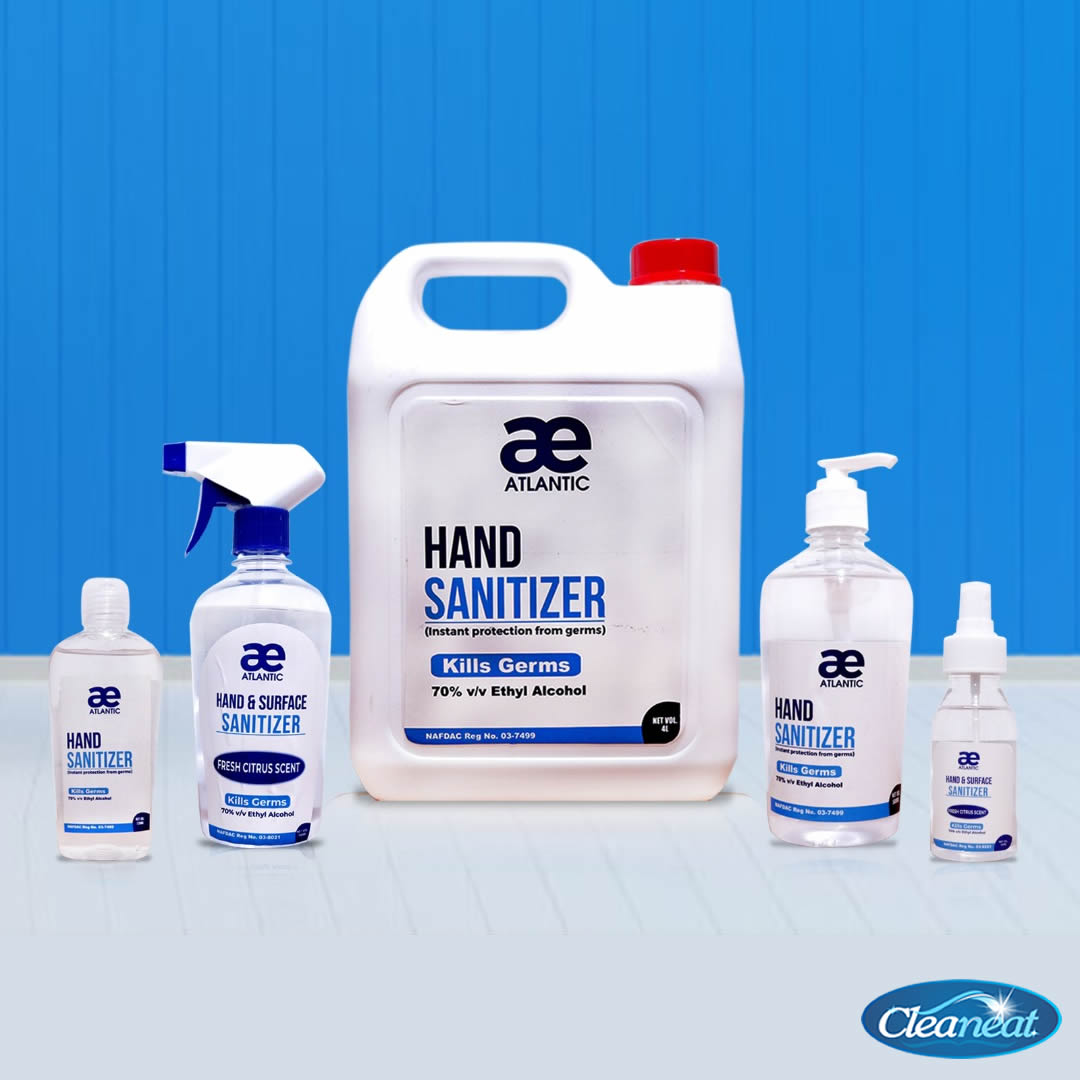 About Atlantic Hand Sanitizer
A quality hand antiseptic that protects you and your family from unseen germs. Highly effective and affordable, Atlantic hand sanitizer can be used at home or placed in public locations such as schools, workplaces, banks, or cars/buses.
Atlantic hand sanitizer is very effective and affordable giving you value for money to keep your family free from infectious diseases. Its non-sticky formula leaves your hands feeling clean, fresh, and silky. Be sure inform the seller you get the contact on.
Atlantic Hand and surface sanitizer is the cheapest NAFDAC approved sanitizer in Nigeria. It comes in both Liquid (spray) and gel in the following volume: 120ml, 500ml, 4Liters and 25 Liters