BUY HAND SANITIZERS IN NIGERIA
Hand Sanitizers Brands we Supply on Retail & Wholesale
Pocket Size Hand Sanitizers
Table Top Size Hand Sanitizers
Hand Sanitizers Refills
Hand Sanitizer Price in Nigeria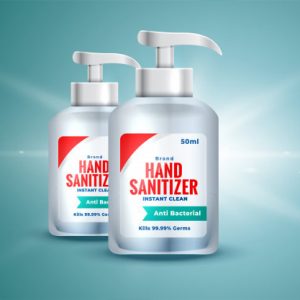 The price of hand sanitizers in Nigeria depends on the brand, size and quantity needed. Pocket size hand sanitizers of between 30ml to 120ml cost between 150 to 250 Naira, while table top sizes between 250ml and 1Litre is between 400 to 1,000 Naira with the 500ml being the most popular. Hand sanitizers refills of about 4Litres up wards costs from 5,000 Naira upwards. These can be used as refills for hand sanitizer dispensers and disinfectant foggers.
Difference between Gel and Liquid Spray
Hand sanitizers can come in both gel and liquid solutions. Scientifically speaking both are equally as effective as long as you thoroughly cover the surface of your hands, massage between your fingers, and under your nails. The most important element of a good hand sanitizer is, of course, the alcohol content.
Gel hand sanitizer is an excellent option for keeping your hands clean throughout your day. Easy to dispense and keep at hand, in your car, purse, or even around your home. Liquid hand sanitizer is best used if dispensed out of a spray bottle and can be great to keep in your car or home to disinfect not only your hands, but your phone, keys, steering wheel, and door handles, among other surfaces that may become cross-contaminated through contact.
Hand Sanitizer Manufacturers in Nigeria
There are many hand sanitizer manufacturers in Nigeria but not all of them are registered with NAFDAC. At Cleaneat we want you to trust that your hand sanitizer will get the job done which is why we offer NAFDAC registered and World Health Organization (WHO) compliant brands. We are the biggest distributors of Hand Sanitizers in Nigeria. Our online store is that meeting point for manufacturers, wholesalers and retailers. From popular indigenous brands like 2 Sure Sanitizers, Wind Sanitizers, and Atlantic sanitizers to foreign brands like Purell Sanitizers, Dettol Sanitizers and Enliven, we stock the best Hand Sanitizer brands in Nigeria
Recommended Hand Sanitizer Standard
WHO recommends using Alcohol based hand sanitizers with 60-95% alcohol in healthcare settings. Unless hands are visibly soiled, an alcohol-based hand rub is preferred over soap and water in most clinical situations due to evidence of better compliance compared to soap and water.
The Need for Hand Sanitizers
Hand sanitizers have been developed to make us feel safe and healthy. It is important to have hand sanitizers and hand sanitizer dispensers available in your offices, schools and public amenities to safeguard the health of users of the facilities. There are germs on door handles, railings and flush handles; so it is necessary to have our hands protected by sanitizers. Hand sanitizers can be part of list of Christmas hamper content in Nigeria.
Related Safety & Hygiene Products